Rubber-Browse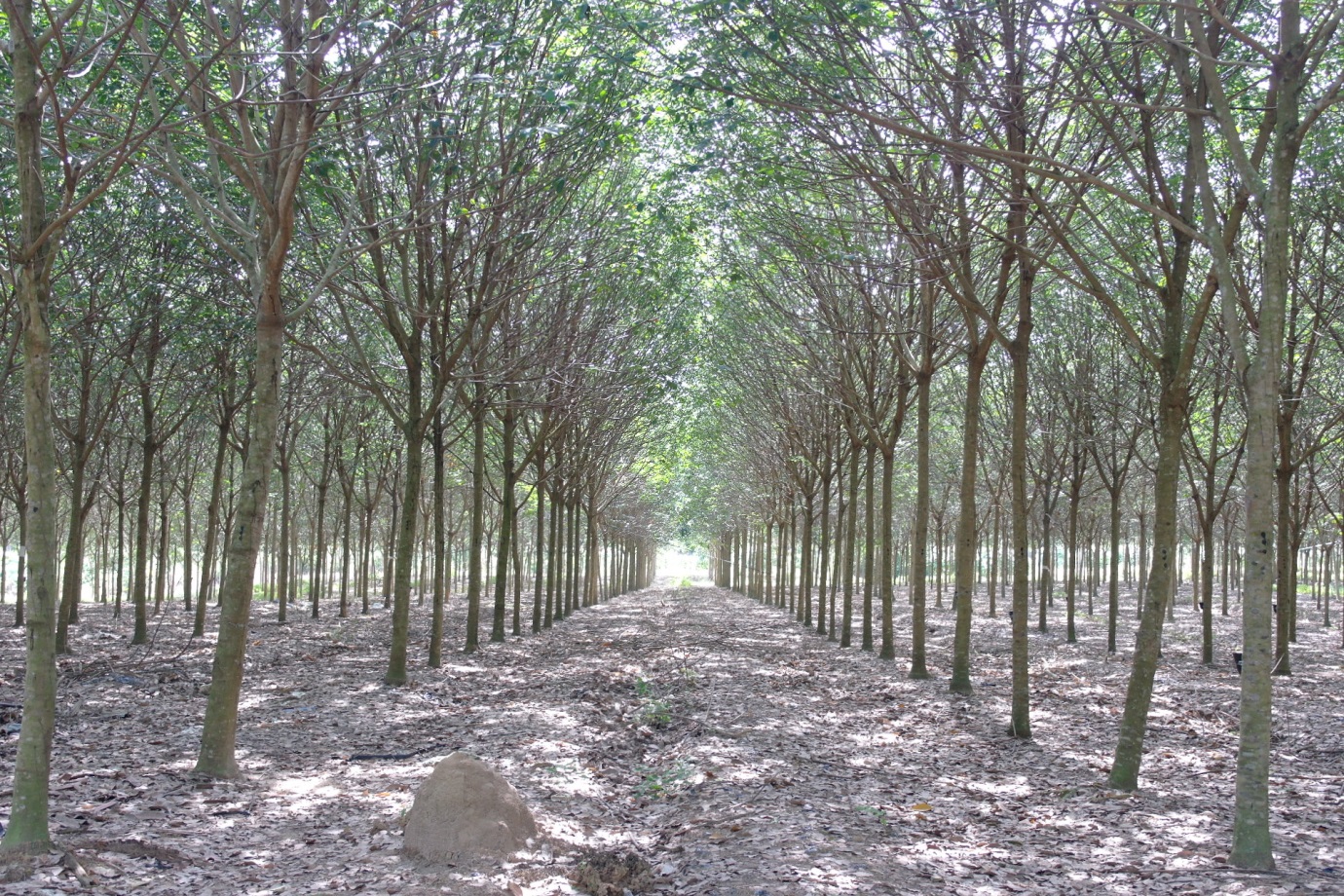 Intro:
Rubber tree (Hevea brasiliensis), is the main source for world's natural rubber production. The rubber tree is native to rainforests in the Amazon region of South America, but is now widely planted in Southeast Asia, especially in Indonesia, Thailand, Vietnam and Malaysia. Natural rubber latex has superior performance properties and has been widely used in the manufacturing of tires for automobiles, aircrafts and parts for medical devices. Despite rubber tree's economic importance, comprehensive whole-genome information on the tree is limited. Genome information is a basis for scientific breeding and high-quality genome assembly is important for discovering genes and pathways controlling the tree's desirable agronomic traits.
Data Availability
**

View and explore genomic data and

annotations, including RNA-seq and CAGE datasets.
**


Browse, search and download genome

annotation, RNA-Seq and full-length cDNA

datasets.
Featured Publication by CCB
The rubber tree genome shows expansion of gene family associated with rubber biosynthesis
Lau N-S, Makita Y, Kawashima M, Taylor TD, Kondo S, Othman AS, Shu-Chien AC, Matsui M.
Scientific Reports, 2016 June, DOI 10.1038/srep28594
Draft genome sequence of the rubber tree Hevea brasiliensis
Rahman AYA, Usharraj AO, Misra BB, Thottathil GP, Jayasekaran K, Feng Y, Hou S, Ong SY, Ng FL, Lee LS, Tan HS, Sakaff MKLM, Teh BS, Khoo BF, Badai SS, Aziz NA, Yuryev A, Knudsen B, Dionne-Laporte A, Mchunu NP, Yu Q, Langston BJ, Freitas TAK, Young AG, Chen R, Wang L, Najimudin N, Saito JA, Alam M.
BMC Genomics, February 2013, DOI 10.1186/1471-2164-14-75
Large-scale collection of full-length cDNA and transcriptome analysis in Hevea brasiliensis
Makita Y, Ng KK, Singham GV, Kawashima M, Hirakawa H, Sato S, Othman AS, Matsui M. Taylor TD, Kondo S, Othman AS, Shu-Chien AC, Matsui M.
DNA Research, January 2017, DOI 10.1093/dnares/dsw056
Identification of differentially expressed genes and signalling pathways in bark of Hevea brasiliensis seedlings associated with secondary laticifer differentiation using gene expression microarray
Loh SC, Thottathil GP, Othman AS.
Plant Physiology and Biochemistry, October 2016, DOI 10.1016/j.plaphy.2016.05.011
Construction of Pará rubber tree genome and multi-transcriptome database accelerates rubber researches
Makita Y, Kawashima M, Lau N-S, Othman AS, Matsui M.
BMC Genomics, 2017, in press